Parker Family

Source List.

Rev. L.L. Fox Parker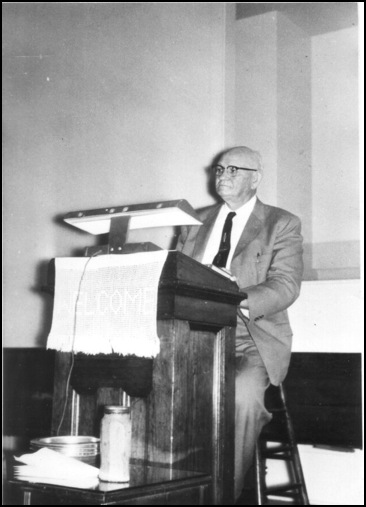 "When the sight of Jesus is a glorious reality to us--then we know the first power of the Kingdom."
From Fox Parker's Sermon Notebook.


LL Fox Parker was born on 14 Mar 1883, Tuscaloosa, Tuscaloosa, Alabama. Family stories indicate LL Fox Parker was named after a neighbor in Alabama. Records indicate that there was a Rev. L.L. Fox, a preacher at different churches in Clarke Co., Alabama. Specifically he was pastor of Spring Hill in 1877 following pastor W. Jacob Parker, LL Fox Parker's grandfather, who was pastor there in 1860.

Fox was a Baptist Preacher who received his education from Howard College, AL; Baylor University, Waco, TX; and Southern Baptist Seminary, Ft Worth, TX.

He married Beatrice Thomas on 14 Jun 1911, in Hix, Burleson, Texas. Read their marriage notice.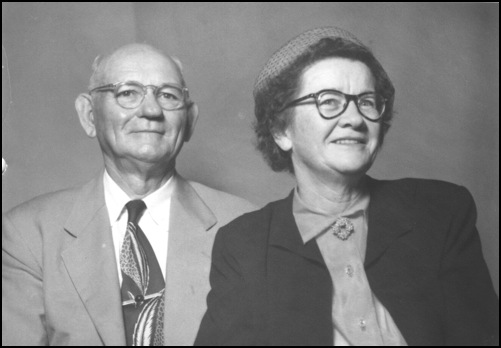 Parker-Thomas.

Last Wednesday evening in the Baptist Church at Hix, Rev. L.F. Parker and Miss Ida Beatrice Thomas were united in marriage by Rev. W.S. Lackey, there being in attendance a large crowd of friends and relatives of the contracting parties. The bride is the lovely daughter of Sidney Thomos [sic] of that community where she is well known and has a large circle of friends while the bridegroom is pastor of the Baptist church at Paris, Texas, he having formerly beeen a resident of this county where he has many friends. They left the next day for points in Alabama and will be at home to their friends in Paris after the first of July.
Burleson County Newspaper.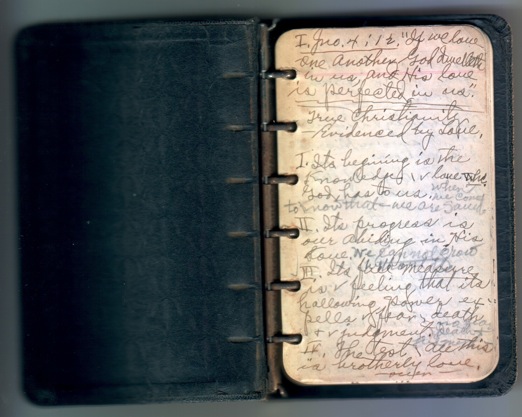 One of Fox's Sermon Books.

Read the Notes for Fox's Sermons: Part 1 Part 2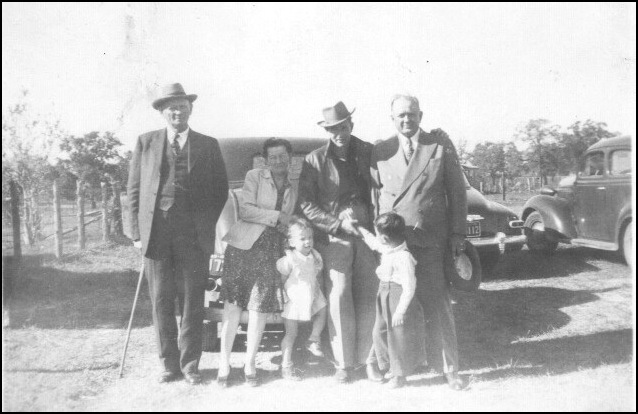 L.L. Fox Parker, Beatrice Parker, Elizabeth Parker, Bill Parker (Fox's brother), Foxie Parker, and John Parker (Fox's brother).



Fox died on 21 Sep 1960, LaGrange, Texas. He was buried on 23 Sep 1960, at Pittman Cemetery, Muldoon, Fayette County, Texas.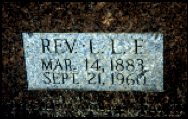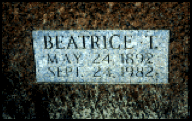 Fox's Family Tree

Father
William Allen Parker

Mother
Sue Martha Williamson

Wife
Beatrice Ida Thomas

Children
1. Martha Elizabeth Parker
(b. 1912 Texas d. 1988 Texas)
m. Roland W. Milligan
2. William Barrum Parker
(b. 1913 Texas d. 1995 California)
m. Ruth Berg
3. Mary Beatrice Parker
(b. 1915 Texas d. 1917 Texas)
4. L.L. Fox Parker II
(b. 1917 Texas d. 1991 Texas)
m. Alice Fayrene Wernli
5. Thomas Edwin Parker
(b. 1920 Texas d. 1920 Texas)
6. James Jacob "Jake" Arnold Parker
(b. 1928 Texas d. 2001 Texas)
m. Willene Rightmer
(b. 1928)