Williamson Family


Sue Martha Williamson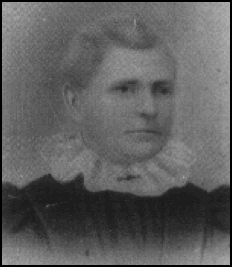 Photo courtesy of Dan and Mary Nell Milligan.


Sue Martha Williamson was born in 1848 in Wilcox County, Alabama.

Sue married William Allen Parker on 4 Aug. 1868 at the New Hope Baptist House of Worship in Clarke County, Alabama, by his father W. Jacob Parker.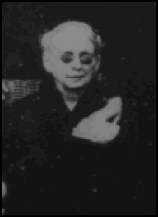 Approximately 1914.

Photo courtesy of Elizabeth Brown.


She died in 1923; she was 75. She is buried at the Shiloh Cemetery in Mount Enterprise, Rusk, Texas with her husband and two daughters.

See Sue's Tombstone.





Sue's Family Tree

Father
Trophimas Williamson

Mother
Martha Ann Files

Husband
William Allen Parker

Children
1. Rev. William Albert Parker
(b. 1869 Alabama d. 1936 Cherokee Co., Alabama)
m. Ola Brooks
2. Goodwyn B. Parker
(b. 1871 Alabama d. 1932)
m. Rev. George Mize
3. George Williamson "Will" Parker
(b. 1872 Clarke Co., Alabama d. 1932 Mobile Co., Alabama)
m. Mamie J. Miller
(b. 1881 d. 1959)
4. Eula Marie Parker
(b. 1873 Alabama d. 1964 Rusk Co., Texas)
5. Mary Emma Parker
(b. 1875 Alabama d. 8 Nov 1948 Nacogdoches Co., Texas)
m. George Leonard Crawford
(b. 1875 Alabama d. 1937 Texas)
6. Weldon Jacob "W.J." or "Jake" Parker
(b. 1877 Alabama d. 1947 Jefferson Co., Texas)
m. Lucy E. Moseley
7. Rev. Joseph Edwin "Joe" Parker
(b. 1879 Alabama d. 1957 Jefferson Co., Texas)
m. (1) Martha Ann Nunn
(2) Sarah Lodaska Mullan
(b. 1886 d. 1967)
8. Rev. Lilburn Louis Fox Parker
(b. 1883 Tuscaloosa Co., Alabama d. 1960 Fayette Co., Texas)
m. Beatrice Ida Thomas
(b. 1892 Burleson Co., Texas d. 1982 Fayette Co., Texas)
9. Rev. John Moulton Parker
(b. 1885 Alabama d. 1948)
m. Addie Lorene Garvin
(b. 1889)
10. Rev. Douglas Raymond Parker
(b. 1887 Alabama d. 1918 Mobile Co., Alabama)
m. Minnie Amanda Jones
(b. 1887 d. 1974 Mobile Co., Alabama)