Adams Family

Source List.

Sallie Adams Malone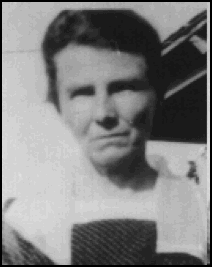 Sallie Adams was born on Christmas, December 25, 1872, in Missouri. She appears on the 1880 census for Williamson County, Texas, the 1900 census for Fayette County, Texas, and the 1910 census for Brown County, Texas.

She married Rice Littlefield. They divorced and she married John Malone.

She died of tuberculosis on April 11, 1926, in Brown County, Texas. See Sallie's Death Certificate.

She is buried at Rock Church (Logan Valley), Brownwood, Texas. The cemetery is five miles north of Blanket, Brown County, Texas, on FM 1467 to a short dead-end lane. It is partially in Comanche County.

See Sallie's Tombstone.



Sallie's Family Tree

Father
William J. Adams

Mother
Annie Amy McNail


Husband
(1) Rice Littlefield (divorced)
(2) John M. Malone

Children
With Rice Littlefield
1. Dora Blanche Littlefield
(b. 1887 d. Fayette Co., Texas 1910)
m. Samuel Jenkins Brown
2. Dent Littlefield
(b. 1890)
3. Leslie Littlefield
(b. 1892)
4. George R. Littlefield
(b. 1894 d. 1948)
5. Fay Littlefield
(b. 1897)
m. Clem Longley
6. Homer Littlefield
(b. 1899)

With John Malone
7. R.J. "Jake" Malone
(b. 1904 Texas)
8. Loyd W. Malone
(b. 1906 Texas d. 1923 Texas)