Adams Family

Source List.


William ("Bill") J. Adams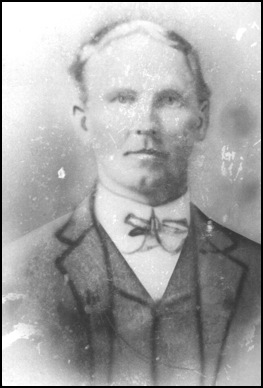 Photo Courtesy of H. B. McMahan.


William J. Adams was born in March 1838, in Missouri. He shows up in Reynolds County, Missouri in the 1850 and 1870 censuses.

On 5 Sep 1869 when William was 31, he married Annie Amy McNail. This family lived for a time in Williamson County, Texas and shows up in the census there in 1880 before moving to Fayette County. William was a farmer.

He died in 1900 at the age of 61, sometime after he appeared in the census for that year in Fayette County, Texas. He is buried with his wife and granddaughter Blanche (Littlefield) Brown at Colony Cemetery, in Fayette County, Texas.

See William's Tombstone.

Colony Cemetery.


William's Family Tree

(Family Photographs)

Father

George Adams

Mother

Charlotte Carty


Wife
Annie Amy McNail

Children
1. Sallie M. Adams
(b. 1870 Missouri d. 1926 Texas)
m. (1) Rice Littlefeld
(Family Photographs)
(2) John M. Malone
2. George Adams
(b. 1872 Missouri)
3. Josie Adams
(b. 1875 Texas)
4. Iven Adams
(b. 1878 Texas d. 1907 Union Co., Arkansas)
5. Will G. Adams
(b. 1887 Texas d. 1918 Texas)
6. Sed C. Adams
(b. 1892 Texas)