Crowell Family


Annie Catherine Crowell Bertling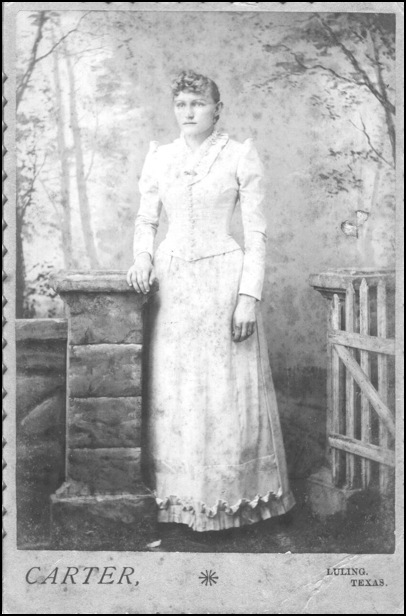 Annie Catherine Crowell was born in Columbus, Colorado County, Texas on January 28, 1871, to George Miller and Mary Tabitha (Eskew) Crowell.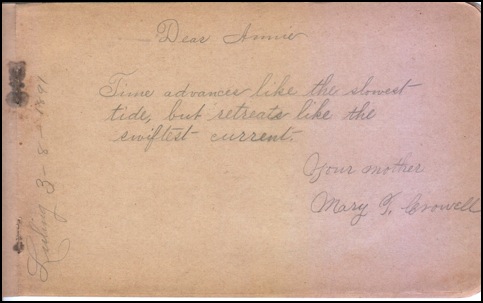 This entry from Annie's mother in Annie Catherine Crowell's autograph book. This autograph was dated Luling, March 8, 1891.
See the entire autograph album.


In 1895, Annie spent Christmas away from home. Her two sisters, Lillie and Lula, sent her loving and newsy letters about Christmas in Luling, Texas. Download Lillie's letter. Download Lula's letter.

Annie married John Cleveland Bertling in April 8, 1896, in Gonzales, Texas.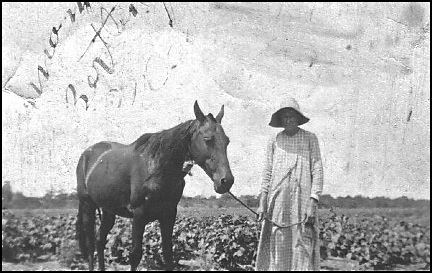 Handwriting on the back says Mama and "Pet"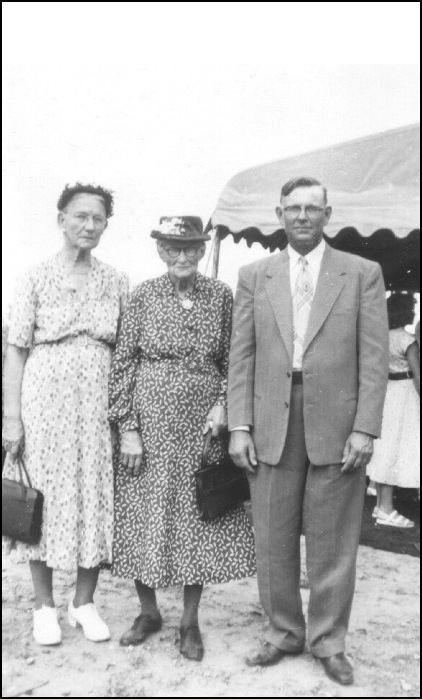 Sister Lillie Crowell Biggs, Annie Bertling, son Rodger Bertling



Annie died on January 29, 1960, in Belville, Austin County, Texas. She is buried at Denton Creek in Gonzales County, Texas.

See Annie's Tombstone.


Annie's Family Tree

Father

George Miller Conquest Crowell

Mother

Mary Tabitha Eskew

Husband

John Cleveland Bertling

Children

1. Lewis Clyde Bertling
(b. 1897 Gonzales Co., Texas d. 1986 Austin Co., Texas)
m. Sadie Mattie Ryman
2. Mary Alice Bertling
(b. 28 Apr 1899 d. 6 Nov 1912)
3. George Henry Bertling
(b. 10 Jan 1902 d. 16 Apr 1960)
m. Ora E. Needham
4. Lena Pearl Bertling
(b. 28 May 1903 d. 25 Nov 1938)
m. Joseph Howard Dorsey
5. Lawrence Douglas Bertling
(b. 23 Dec 1904 d. 10 Aug 1974)
6. Ollie Frances Bertling
(b. 9 Jun 1907)
m. A. Clent Johnson
7. Eula Lee Bertling
(b. 26 Jan 1909 d. 15 Jan 1997)
m. Marvin Leonard Brown
8. Rodger Dee Bertling
(b. 6 May 1910 d. 12 Apr 2005)
m. Frances Irene Nevins