Bertling Family

Source List.


Eula Lee Bertling Brown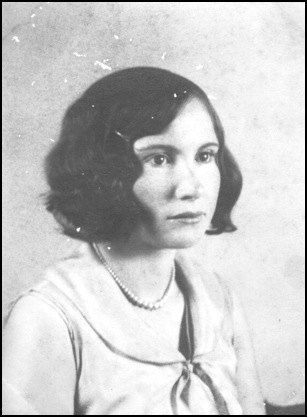 Eula Lee was born on 26 Jan 1909, Gonzales, Texas.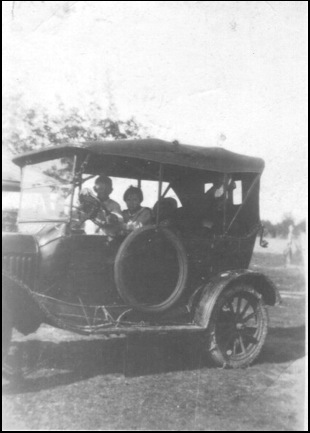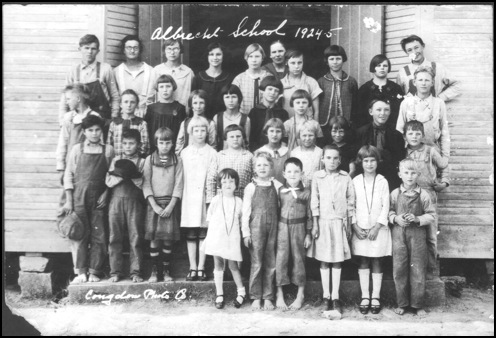 Eula Bertling, 15-years-old, (top row, 3rd from left) in the Albrecht School in Gonzales County, Texas, 1924-25.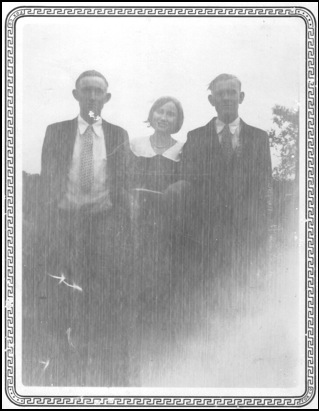 Eula with her brothers.

Clint Johnson came by to visit and said he knew two girls to take to the dance. I took [Eula] to a dance and Clint and Frances danced but she and I sat and watched. She got me on the dance floor and drug me around; we had fun. I went with a couple of girls from Muldoon and Cistern but they didn't satisfy. Eula could really cook. I had only two and a half dollars in my pocket and went to her house and asked her to marry me. We were married at 9:00 at night by the Methodist preacher and his wife on the front steps of the church and then we went to the house and the bed was full of cockleburs. We rolled up the blanket with the cockleburs and threw it outside.

By Marvin Brown



She married Marvin Brown on November 30, 1932 in Fayette County, Texas.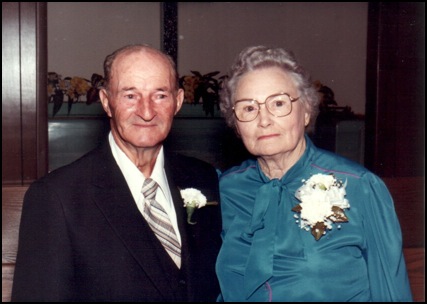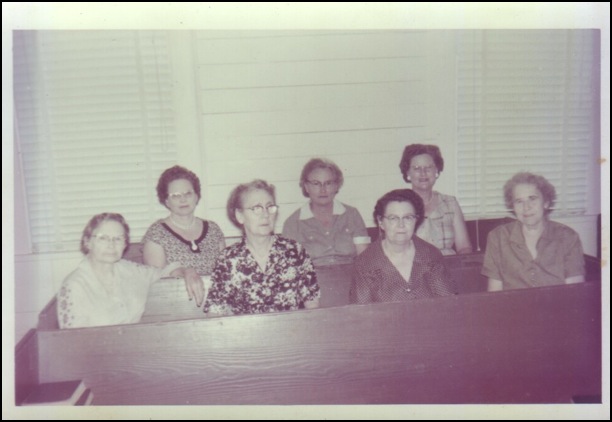 Back row: Mildred Sellers, Eula Brown, and Waldine Cowan; Front row: Unknown, Pearl McCrory, Betty Murphy, Unknown





Eula died on 15 Jan 1997, Yoakum, Dewitt, Texas and was buried on 18 Jan 1997, at Colony, Fayette County, Texas.

See Eula's Memorial.

Colony Cemetery.



Excerpts from Eulogy for Eula Lee Brown


My grandmother will be remembered for her love of her family and her love of God.

Ever since I was a child I enjoyed researching my family history. Many times I would ask my grandmother to tell me stories about her family growing up. She had this smile that you knew was about to reveal fond memories. She could tell the best family stories—she loved her brothers and sisters dearly and treasured her nieces and nephews. I believe she was especially close to her mother—Annie Catherine Crowell. Annie, a schoolteacher in Luling, was one of several beautiful Crowell sisters. Annie married John Cleveland Bertling and their daughters were equally beautiful.

If anything did give her more joy than the memories of her Bertling family it was the love of her grandchildren and great grandchildren.

She married my grandfather in 1932. My grandmother and grandfather were married for 65 years. She taught her daughter Lois and her son, my father, Samuel, a deep faith in God. She taught them to walk the straight and narrow. I believe she was thrilled to see my dad and my aunt become grandparents themselves.

Her grandchildren, Brian and Sara Holloway, Haley and Kelsey Firkins, and Chase Michael Firkins were like beautiful flowers to her. She bragged of their accomplishments and delighted in their play. And how wonderful for them to have a memory of their great grandmother—a woman who displayed love in a way only grandmothers can.

My grandmother was very talented and my sister Brenda and I were fortunate to be the little bearers of her gifts—beautiful dresses she would sew for us and for our dolls.

Because my family has always lived in Austin, Brenda and I would get to spend a week with grandma and grandpa each summer. Grandma would pull out her craft books and her jars of buttons. Brenda and I learned to love to make things—I directly attribute that to my grandmother. In fact, I have my small sewing project here today to keep my mind busy and I'll bet my sister has, if not with her, a project at home that she is working on. Thank you Grandma for the ability to make memories we can pass down to future generations.

My grandmother had the patience of a saint. During those summer vacations at her house, my cousins Mike and Steve would come over and heaven knows, we'd wreck havoc on the house, yard, and anything we could get our hands on. If you've been in her house, you know there are doors on either side of the living room—making for a perfect racetrack for four youngsters, Brenda and Karen, Mike and Steve, to tear through the house ending up in a wild tumble in the middle of the living room floor.

As Grandma got older, one of her favorite pastimes became watching the birds that came to the feeders right in front of her house. I think the bright colorful birds—so happy and with so much life—reminded her of her childhood with her brothers and sisters. I think they reminded her of her own children—my Aunt Lois and my Dad Samuel. I think they reminded her of her grandchildren, Mike and Steve, Brenda and me. And I think they reminded her of her precious great grandchildren, Brian and Sara, Haley and Kelsey and Chase Michael.

I think the birds weep with us. And I think the birds are flying Grandma to heaven.


By Karen Monsen, delivered January 18, 1997


Eula's Family Tree

Father

John Cleveland Bertling

Mother

Annie Catherine Crowell


Husband

Marvin Leonard Brown

Children

1. Samuel Lee Brown
m. Elizabeth Parker
2. Lois Brown
m. Robert Firkins