Bertling Family

Source List.

Henry Bertling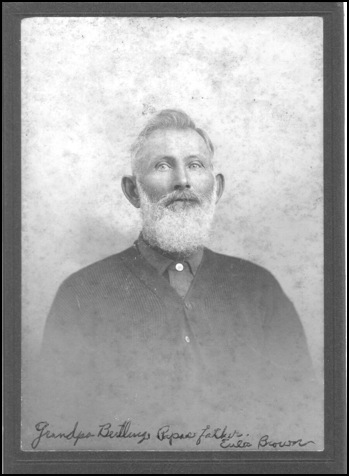 Henry Bertling was born on November 28, 1835, Platendorf, Hannover, Germany.

He immigrated with his parents when he was 10 years old, arriving in Galveston, Texas on Dec. 9, 1845.

"As a young man, Henry drove cotton wagons from Mexico to Gonzales and in the 1860 census of that county, is listed as a teamster. He later turned to farming and raising turkeys." Excerpted from Daughters of Republic of Texas.

"In September 1861, he enlisted in the Confederate Army at Victoria, Texas, joining Co. C. 6th Texas Regiment Vol. Infantry and he remained as a faithful member of the same until the final surrender of the Southern Army under Gen. Joe E. Johnson in North Carolina on April 26, 1865. Our deceased comrade passed through all the stirring vicissitudes of his gallant regiment, was in many battles, was twice wounded, and served a brief period as a prisoner of war at Camp Butler near Springfield, Ill. At the final surrender no transportation was furnished the disbanded Confederate soldiers and they were forced to make their way to their respective homes in the best manner they could. They obtained food from kindly and patriotic Southern people as they marched. Comrade Bertling reached the Denton Creek section about May 29, 1865..." Excerpted from Minutes of J.C.G. Key Camp #156.

He was wounded in the Battle of Chickamauga.


In His Own Words

"I was honorably surrendered at Raleigh, North Carolina, in the year 1865, after Lee's army surrendered.... I was born in Germany, but don't know the particular locality, as I was small child and my parents died soon after."

Texas Confederate Pension Records for Henry Bertling.



He married Clara Taylor on July 21, 1867, in Gonzales, Gonzales County, Texas.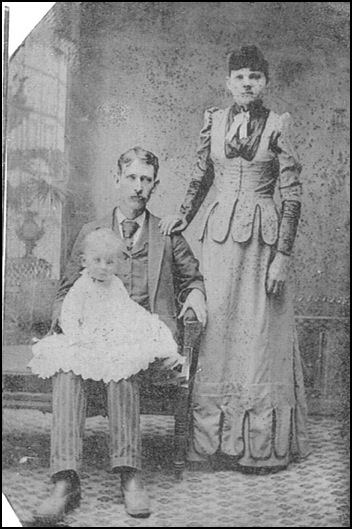 Henry and Clara Bertling with their first child John Cleveland Bertling, in 1868.

Photo courtesy of Debbie Giesenschlag.


"For many years he was one of the substantial farmers of the Denton Creek community. In more recent years, the family moved to town, and after Mrs. Bertling's death [Henry] made his home with his children." Excerpted from Henry Bertling's Obituary. His wife Clara died in 1906.

He never learned to read or write, and earned a living as a farmer. He was a Methodist but converted to the Church of Christ before he died.

Henry died on August 8, 1921, in Gonzales, Gonzales County, Texas. At death Henry owned Lot No. 50, Kings 6th Addition to the town of Gonzales, in Gonzales Co., Texas valued at $150.

He was buried August 9, 1921, at Denton Creek, Gonzales, Texas, with his wife and two sons.

See Henry's Tombstone.



Henry's Family Tree
(Family Photographs)

Father

Hein Bertling

Mother

Maria Behl

Wife

Clarissa Delesa Taylor

Children
(Henry's Descendants)

1. John Cleveland Bertling
(b. 1868 Gonzales Co., Texas d. 1953 Gonzales Co., Texas)
m. Annie Catherine Crowell
2. Mary Frances ("Fannie") Bertling
(b. Dec 1869 d. aft. 1953)
m. Wallace White
3. Olive Alice ("Ollie") Bertling
(b. 1 Jan 1872 d. 22 Feb 1915)
m. Willard William Granger
4. Henry Edward Bertling
(b. 26 Dec 1875 d. 12 May 1968)
m. Lora Dean Beaty
5. Adrian Taylor Bertling
(b. 22 Apr 1877 d. 23 Dec 1945)
m. Clyde Celeste Dockery
6. Charles Dee Bertling
(b. Aug 1879 d. 1953)
m. Mary Gertrude Schultz
7. Otto A. Bertling
(b. Sep 1881 d. 1906)
m. Bettie Miller
8. Clara Belle Bertling
(Jan 1883 d. bef. 1953)
m. Charles Frederick "Fred" Broer
9. Agnes Carrie Bertling
(b. Sep 1885 d. aft 1953)
m. Watson
10. Osker C. Bertling
(b. 2 Sep 1887 d. 15 Aug 1888)
11. Ethel Iris Bertling
(b. 11 Sep 1890 d. 10 Nov 1967)
m. James Elza Gescheidle Christian