Bertling Family

Source List.

Adrian Taylor Bertling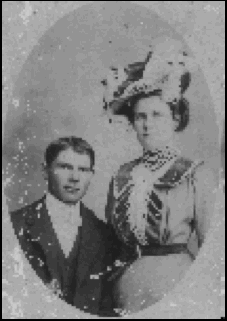 Adrian Taylor Bertling was born 22 Apr 1877 in Gonzales, Gonzales County, Texas.

Adrian was a farmer. On 24 Nov 1901, he married Clyde Celeste Dockery, in Gonzales, Texas.

Adrian died in Austin, Travis County, Texas on 23 Dec 1945; he was 68.

Adrian Taylor Bertling's Death Certificate.

He was buried on 24 Dec 1945 in Austin Memorial Park, Austin, Texas.

See Adrian's Memorial.


BERTLING

Adrain Taylor Bertling, 68, retired farmer, died [at a] local hospital early Sunday morning. He is survived by his widow, Clyde Bertling; two daughters, Margaret Bertling of Austin, Mrs. Beulah Couch of Corpus Christi; seven sons, W.G. Bertling of Baytown, C.R. Bertling of Corpus Christi, C.E. Bertling of Kingsland, R.F. Bertling, A.W. Bertling, S.R. Bertling, and E.C. Bertling, all of Austin; three brothers, Cleveland Bertling of Flatonia, Ed Bertling and Dee Bertling of Sand Springs, Okla.; four sisters, Mrs. Jim Christian of Gonzales, Mrs. Wallace White of Houston, Mrs. Clara Brewer of Brownsville and Mrs. Agnes Mason of San Benito. Funeral services will be held at the Hyltin Funeral home Monday at 4:30 p.m. with the Rev. Chester Puckett officiating. Burial will be in Memorial Park. Pallbearers wil be W.H. Hill, John Fazel, John Bull, Robert Cowen, L.H. Cowen, and Henry Gentry.

Adrian's Family Tree

(Family Photographs)

Father

Henry Bertling

Mother

Clara D. Taylor


Wife

Clyde Celeste Dockery

Children

1. Willard Glenn Bertling
2. Lois Bertling
3. Clifford Roy Bertling
4. Ray Fletcher Bertling
5. Adrian (Pete) Bertling
6. Samuel Robert Bertling
7. Edward Clyde Bertling
8. Ima Margaret Bertling
9. Mary Pearl Bertling