Person of the Week: Clara Taylor Bertling
29/Jun/2010 19:30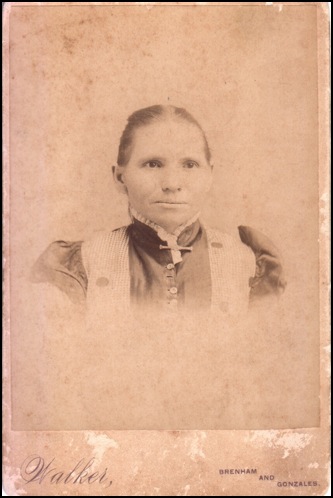 Clara Taylor Bertling has long been an enigma of my genealogy research. I have been able to discover her mother, Clara Taylor, who appears on the 1850 census for Red River County, Texas with all of her children. No father is listed. What is Clara Taylor's maiden name? And Taylor is such a common surname, it has been impossible to find the father, especially given that the 1840 census does not list family members' names.

Clara's siblings all have very common names, such as John, Elizabeth, and Jim. I have not been able to discover with certainty any of them after they move out of Clara Taylor's house. Clara Taylor appeared on the 1860 census for Gonzales County, Texas, but I have been unable to locate her on the 1870 census anywhere in Texas. Nor have I found any record of death for her between 1860 and 1870.

A number of Clara Taylor Bertling's descendants moved to Indian Territory, Oklahoma. Why? Was there a connection with her father's family?

If you can provide any clues about Clara Taylor Bertling's heritage, please contact me.