Olsen Family

Ruth Olsen Monsen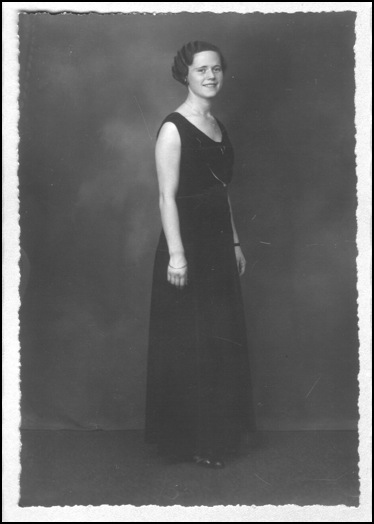 Ruth was born Oct. 27, 1912 in Bergen, Bergen, Norway.

Her father was from Utsira, Torvestad, Norway; her mother was from Askøy, Norway.

On March 23, 1937, she married Herman Monsen.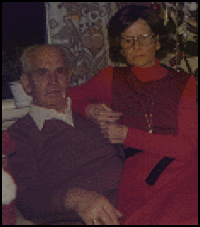 Herman and Ruth Monsen, Christmas 1971.


Ruth owned and ran a grocery store in Bergen.

She died in Bergen, Norway on January 28, 1978.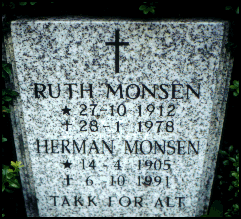 Ruth's Family Tree

Father
Ole Berent Olsen

Mother
Edwarda Mathilde Iversen

Husband
Herman Johannesen Monsen

Children
1. Arne Monsen
m. (1) Helene Margrete Johannessen (2) Catherine Spargo