Wernli Family


Jacob Wernli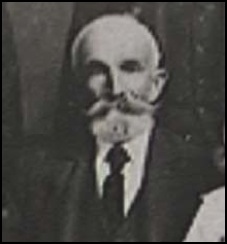 Jacob was born on 28 Nov 1848 in Thalheim, Aargau Canton, Switzerland to Jakob and Anna Wernli. His mother died when he was 20 months old and she had no other children. His father remarried Susanna Härdi and they had a number of children.

Jacob Wernli served as a member of the Swiss Army and saw border duty during the Franco-Prussion War.

Jacob married Verena "Frena" Wernli in Switzerland on 31 Dec 1875.

Jacob Wernli followed his son Gottlieb to America in April, 1906, arriving at the port of Galveston aboard the Hanover. He emigrated from Schönenwerd, Switzerland. He was naturalized on 23 May 1913 in Karnes Co., Texas.

He lived with son Hans in 1920.

Jacob died in Kenedy, Karnes County, Texas on 9 Feb 1926; he was 77. He was buried on 10 Feb 1926 in Kenedy, Karnes County, Texas.

His granddaughter Alice Faye wrote in his funeral book, 21 Mar 1926:

"His death followed after a stroke of paralysis from which he never recovered.

"Mrs. Frena Wernli, his wife, born Wernli was fatally burned here at the home of his son Hans Wernli and succeeded him in his earthly journey March 5, 1913. His death followed after a stroke of paralysis on his birthday Nov. 28 from which he never fully recovered and led him to his grave. Surviving the dead member are 3 sons Gottlieb, Hans and Jacob, 2 sisters Mrs. Elizabeth Wernli of Coupland. Frena, Marie, Louisa of Switzerland. Two brothers Sam Wernli of Pawnee and Gottlieb of Switzerland and 16 grandchildren all of whom reside near Kenedy and were present at his last journey to heaven.

"He was all that we should ask of him. He now rests in peace,his last great journey is over, and the dear Lord Jesus called for him. May he rest and sleep in peace is my last great wish. Others may have despised, but I loved and worshiped you. Alice F. Wernli."

Alice said his funeral was largely attended by lodge members, friends from Coupland and Kenedy also relatives.

See Jacob's Memorial.


Jacob's Family Tree


Father
Jakob Wernli

Mother
Anna Wernli

Wife
Frena Wernli

Children
1. Jakob ("Jacob") Wernli
(b. 1874 Switzerland d. 1960 Karnes County, Texas)
m. Lina Wernli
2. Gottlieb Wernli
(b. 1877 Switzerland d. 1928 Karnes County, Texas)
m. Rosa Kaiser
3. Johann "Hans" Wernli
(b. 1879 Switzerland d. 1944 Karnes County, Texas)
m. Theresia Schũrmann